The CBI will take over investigations into actor Sushant Singh Rajput's mysterious death, the Supreme Court ordered today. Snubbing Mumbai Police, the apex court asked the force to hand over all evidence it has collected to the central investigating agency.
The Maharashtra government has decided not to appeal for a review of the verdict.
The Supreme Court today rejected actor Rhea Chakraborty's petition to transfer the investigation from Patna to Mumbai in Sushant Singh Rajput's death case. The court said that said Bihar government was competent to give consent to CBI for probing into the Patna FIR. This is the only case in India where the inquest went for 60 days, never before.
A single-judge bench of Justice Hrishikesh Roy pronounced the judgment. The Supreme Court said since the Mumbai police had registered only an accidental death report, it had limited investigation powers. Bihar Police, however, registered a "full-fledged FIR" which already stands referred to the CBI, the court said.
In a rap on the knuckles of the Uddhav Thackeray-led government — the chief minister's son Aaditya was seen hobnobbing with the gang believed to be behind the untimely death of Sushant — the apex court asked Maharashtra to cooperate with the CBI probe and provide all assistance. If any other case was registered in connection with Sushant Singh Rajput's death, the CBI will probed that too, the top court said.
What sends the case out of bounds for the Shiv Sena-NCP-INC government of Maharashtra is the fact that the Central Reserve Police Force rather than any state police force will provide protection to the vulnerable witnesses and accused in the case. Maharashtra Home Minister Anil Deshmukh, who belongs to the NCP, was seen too keen to shield what was seen as gross incompetence or corruption in the ranks of Mumbai Police as it handled the case.
At the same time, the Shiv Sena politician and editor of the party mouthpiece Saamana, Sanjay Raut, had been trying to defend Mumbai Police by deflecting public attention from the case by casting aspersions on the family of Sushant Singh Rajput.
The apex court had reserved its judgement on Chakraborty's petition after a hearing on 11 August.
In her petition, Chakraborty had said that the Bihar Police have no jurisdiction in the case and that the actor's death was being used for political gains ahead of elections in the state. Heightened media attention and sensationalising of the case is another ground on which Chakraborty had sought the transfer of the case to Mumbai.
Based on Sushant Singh Rajput's father KK Singh's complaint that Rhea Chakraborty was responsible for abetment of his son's 'suicide', Patna Police had registered an FIR on 25 July.
Singh had alleged that Chakraborty had illegally transferred Rs 15 crore from Rajput's bank account. However, the actor has denied all allegations and maintained that she will cooperate with an investigation launched by the Enforcement Directorate (ED). Meanwhile, Singh was quizzed by the ED on his son's finances on Tuesday.
The Central Bureau of Investigation (CBI) also registered a case against Chakraborty and three members of her family members.
They declared Sushant dead before he had officially died
Screenshot of a Facebook post written by Suhrita Das, an associate of filmmaker Mahesh Bhatt, has gone viral on social media. The Facebook post was written by Suhrita on June 14, 11.08 am, even before the world was officially aware that Bollywood actor Sushant Singh Rajput was dead.
The Facebook post was addressed to Sushant's purported girlfriend and actress Rhea Chakraborty. Suhrita reportedly deleted the post and locked her Facebook profile soon after people started talking about it.
The now viral screenshot of the post has raised a question among netizens: How is it possible that the post was published on Facebook at a time when Sushant's bedroom door was not yet opened, when nobody was aware whether he was dead or not?
The post talks about Sushant Singh Rajput's death and claims that the actor was battling clinical depression. Netizens are questioning how such a post was published even before the actor was found hanging.
On Sunday, BJP Rajya Sabha MP Subramanian Swamy retweeted a tweet by an unverified Twitter account, which goes by the name @nepotismhood. The screenshot of Suhrita Das's Facebook post has been shared by this account, which was retweeted by Swamy. The tweet reads: "How this lady from Bhatt gang can write this post at 11 AM? The time they were looking for a key maker. Alert, such a important evidence guys, please do read this and viral it."
The screenshot of Suhrita Das' Facebook post reads: "Dear Rhea, when the world will be pouring grief for Sushant Singh Rajput and expressing shock and condolence, I stand by you firm and strong. Having been a silent spectator to your impossible attempts at trying to keep him together and going… it is my moral duty as a mother and a citizen of this country to tell once and for all that clinical depression is a catastrophe that medical science has no solution or answer to."
"Every time you came running to the office to seek counsel from Bhatt saab or spoke to him on the phone, I have seen your journey, your struggle."
"Can't forget the evening in Sushant's terrace when it almost felt like everything was normal in the world while deep within he was slipping away. Sir saw that, that's why he shared the very words his Master UG told him warning him about Parveen Babi, walk away or this will take you down under along with."
"You gave your everything and more, you did more much more than your bit woman. Love you my Jalebi. Stay strong."
Swara: Why can't people believe he was depressed?
Feeling the heat, the usual suspects from Bollywood are now issuing statements to secure their turf. Known for her rants, actress Swara Bhasker agreed with Naseeruddin Shah's recent statements about Sushant Singh Rajput's death. She wondered why it was so hard for the public to believe that Sushant could have been depressed. She holds that the all-round indictment of Bollywood post-Sushant are all "conspiracy theories".
In a recent interview, Naseer had called the coverage of his death "sickening". The veteran of many parallel films with leftist narrative who had famously released a video message in chaste Urdu last year calling the current union government "intolerant", Naseeruddin said that the investigation into it should be left to the authorities. Swara had to agree! She said, "I absolutely agree with Naseer Sir. In fact, I have been saying this from many days. You can see it on my social media, that its absolutely sickening to see how social media and many media houses have started their conspiracy theories and have been fanning lies to the public."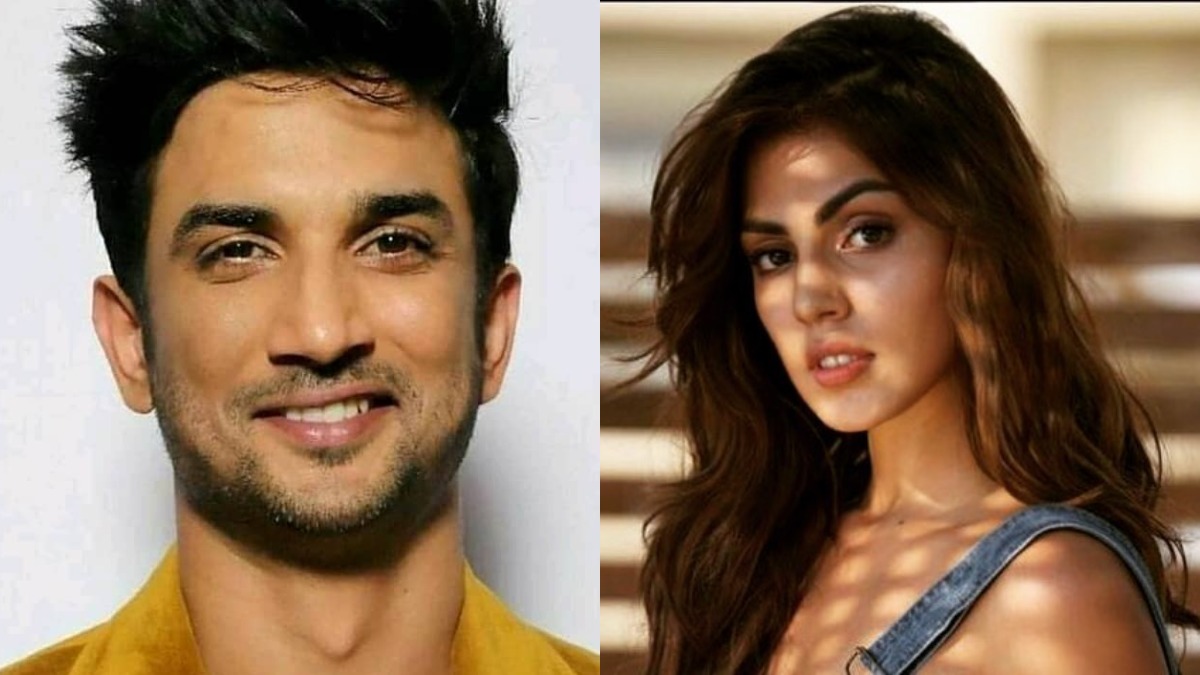 After declaring within 15 minutes of discovering the corpse of Sushant Singh Rajput that he had committed suicide, Mumbai Police had said within the next two hours that Sushant was suffering from bipolar disorder in the months leading up to his suicide, based on the diagnosis of a psychologist rather than a psychiatrist. His family and several prominent members of the film industry and the media refused to buy the theories of depression and bipolar disorder. Sushant's father accused the actor's girlfriend Rhea Chakraborty of abetment to suicide and for having siphoned off his funds. She has denied the allegations.