While NCP leader Nawab Malik claimed at the beginning of the day that Maharashtra Vikas Aghadi's call for a bandh (general strike) today was against killings in Lakhimpur Kheri, which had received support from the left and other opposition parties and trade unions and that "the bandh is being observed peacefully across Maharashtra with widespread public support", Shiv Sena workers took to the streets and unleashed mayhem on commoners trying to eke out a living.
Shiv Sena workers vandalised eight BEST buses and one leased bus between midnight yesterday and this morning in Dharavi, Mankhurd, Shivaji Nagar, Charkop, Oshiwara, Deonar and Inorbit Mall.
In Thane, Shiv Sena activists targeted the few auto-rickshaws and share cabs on the streets. They made passengers disembark midway. However, they allowed women and the elderly to travel.
Shiv Sena workers beat autorickshaw drivers with sticks and force them to go off-road in front of Anand Ashram at Tembhi Naka in Thane, The Times of India tweeted.
Leaders of three ruling parties — Shiv Sena, Congress and NCP — staged protests against the Lakhimpur Kheri incident, and Shiv Sena MP Sanjay Raut claimed the bandh was "100 per cent" successful. 
Meanwhile, NCP leader Jayant Patil stated that essential services were not involved in the bandh, adding that the shutdown has been peaceful so far. "The government has no connection with the bandh. The three parties have called the bandh. We have called for the bandh and even the people of the state are upset with the BJP government. So they are backing us," he said.
In Mumbai, buses of the Brihanmumbai Electric Supply and Transport (BEST- the transport undertaking of the city civic body) and many of the traditional 'black-yellow cabs' remained off roads, which led to huge crowds on suburban railway stations to commute by local trains, which were running as per schedule.
Officials of the Maharashtra State Road Transport Corporation (MSRTC) said their buses from Mumbai to other places were plying as per the schedule and no untoward incident was reported anywhere.
Police personnel, including women, were on patrolling duty in every area of the city and no untoward incident was reported till now, a police official said.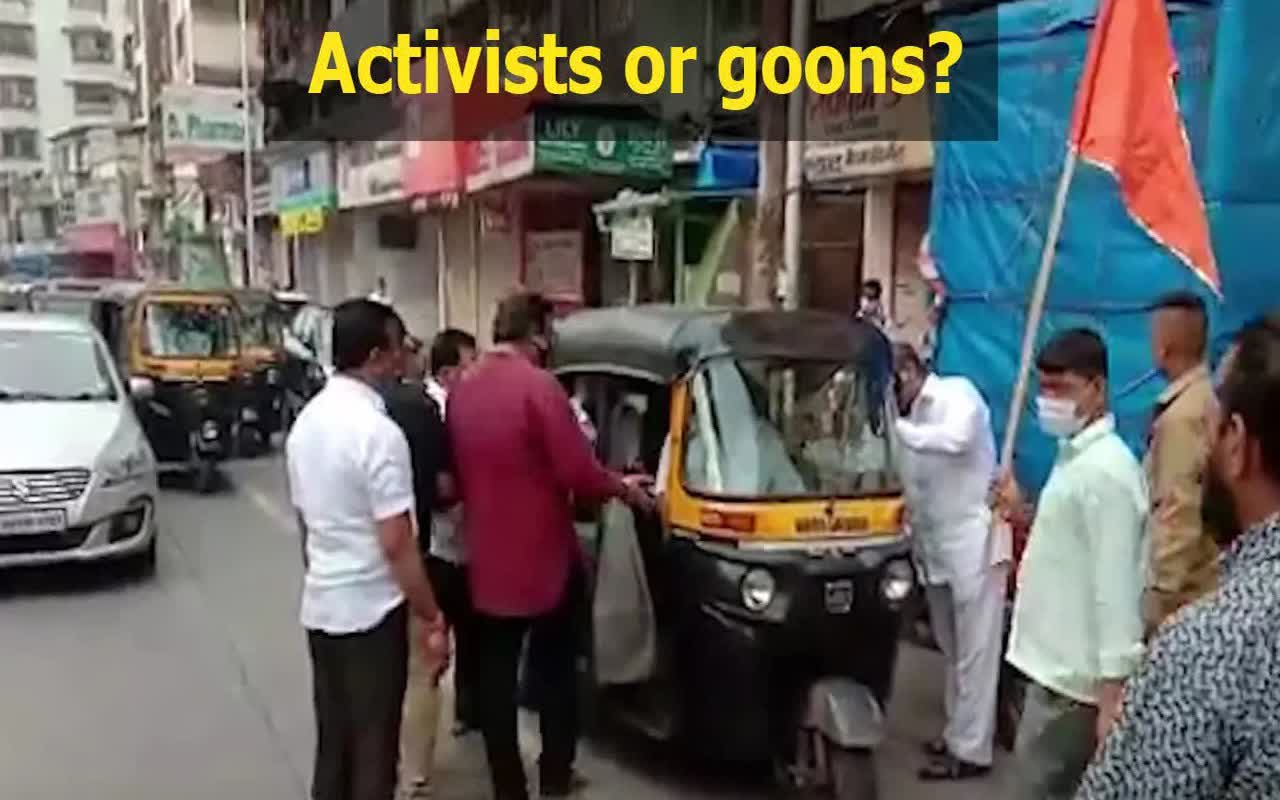 Shops were shut and commuters were left stranded as TMT buses were off roads in Thane.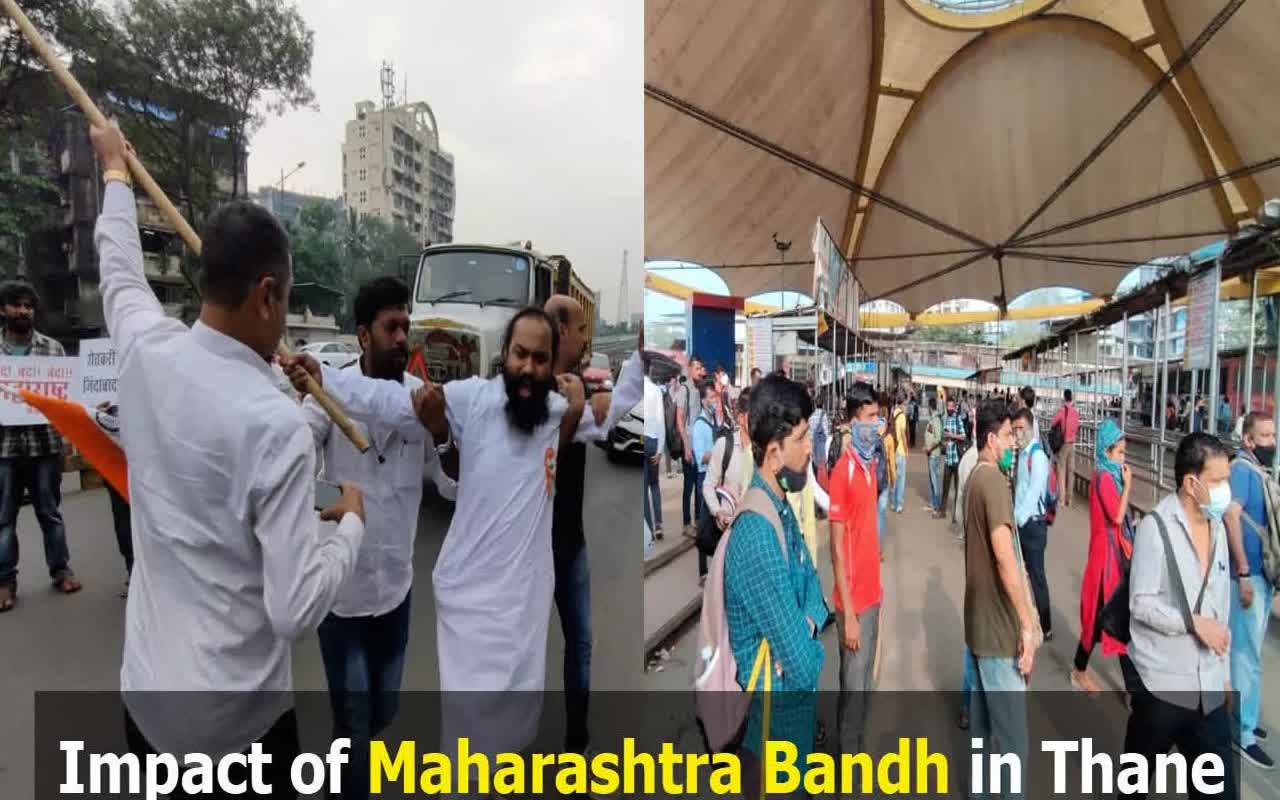 "The Maha Vikas Aghadi has been exposed. This government calls bandh over the Lakhimpur incident, but nothing is done for farmers from the state. Over 2,000 farmers have died by suicide since this (MVA) govt came to power," BJP leader and former Chief Minister Devendra Fadnavis said.
"The Lakhimpur incident is serious and the state govt (UP) is looking into it. However, today's bandh is not to show solidarity over the incident, but to get a political benefit. People are not supporting the bandh, but with the help of administration — police, sales tax, GST — people are being forced to do bandh," Fadnavis said.
"This is a 'Bandh Sarkar' having stopped all schemes, all aid to farmers. During Covid-19, when the whole country was open, it kept Maharashtra closed. Today, when small traders, shopkeepers are somehow opened for business, it is using police, GST officials and various agencies to enforce the bandh and this is a form of state-sponsored terrorism," the former chief minister said.
BJP MLC Niranjan Davkhare alleged that Maharashtra government agencies had called on traders and business houses to participate in the bandh today.
Without naming anybody, Davkhare claimed the police had been calling traders associations to not open their shops till 4 PM while even industrialists received calls from MIDC representatives to observe the bandh.
BJP MLA Atul Bhatkhalkar protested against the bandh.
Meanwhile, Shiv Sena protesters burned tyres and blocked the Eastern Express highway at Vikhroli.
With few auto-rickshaws on roads, drivers plying on certain routes charged more than the stipulated fares. Commuters complained of having to shell out Rs 20 for a sharing ride to Teen Haath Naka from the station that usually costs Rs 10. Ghodbunder road passengers also complained of auto drivers charging excess for travel to and from Majiwada.
Navi Mumbai APMC market bore a desolate look.
Maharashtra Congress workers protested outside the Raj Bhavan in Mumbai.
Local trains in Mumbai continue to ply at their regular schedule amid bandh.