According to Indian law, you cannot go to jail for watching pornography, but you can be arrested for distributing or making pornographic content. That is the basic understanding by which the entire country, including the police, lawyers, judiciary, and of course the filmmakers operate. But the actual practical applications of the written law are both grey and blurry. Employing legal jargon, Section 67A of the Information Technology Act, 2000 says that, "Publication, transmission, and causing to be transmitted and published in electronic form any material containing sexually explicit act or conduct, is punishable with an imprisonment up to 5 years and fine up to 10 lakhs". So, if you're caught selling or commercialising porn, you can be jailed and fined heavily.
The most talked-about infringement with relation to these laws is Raj Kundra's arrest on July 19. The producer-businessman was booked under Indian Penal Code (IPC) sections 420 for cheating, 34 for common intention, 292 and 293, related to obscene and indecent advertisements and displays, along with relevant sections of the IT Act as well as the Indecent Representation of Women (Prohibition) Act. His lawyers and associates involved in the case have maintained that Kundra's companies, associates, and their app HotShots were not involved in the production of porn, but that of erotica. To know the basic difference between the two, read ETimes 'explainer' feature here:
Erotica and pornography: What distinguishes them?
The definition of porn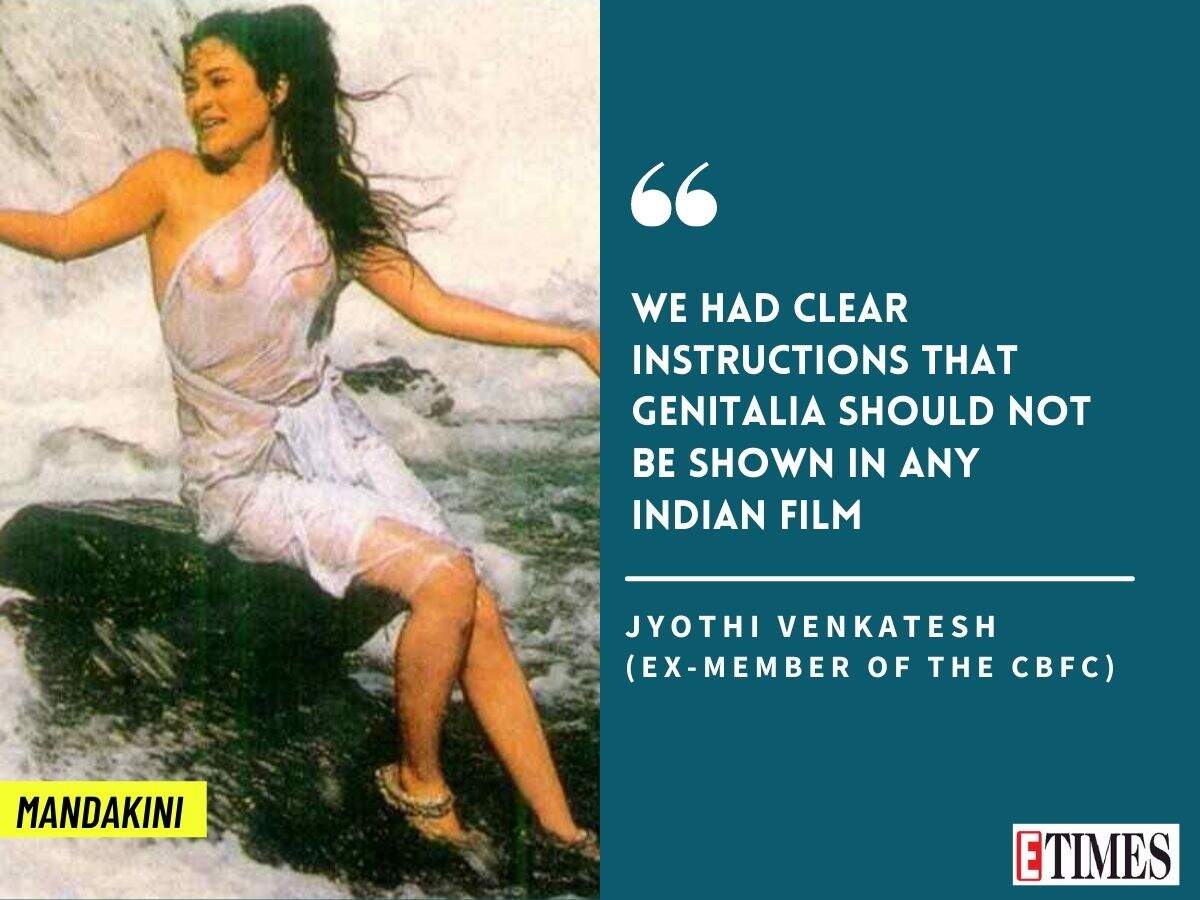 When ETimes spoke to industry experts about the world of pornography, erotica and adult films, we got a variety of perceptions and opinions. Almost every person maintained that you can't easily distinguish between the degrees of risque content, but in actuality, it depends on the general perception of society. Jyothi Venkatesh, an ex-member of the Central Board of Film Certification (CBFC) says, "We had clear instructions that genitalia should not be shown in any Indian film. The only exception made during my tenure was Shekhar Kapur's 'Bandit Queen' because he went to the tribunal and got certification without any cut. But I remember when 'Schindler's List' which had nudity, was up for certification, there were cuts needed. But a representative of Steven Spielberg had said that if the CBFC demands cuts, they will not release the film, so an exception was made". Venkatesh opines that it is the zero-tolerance towards visuals of human genitals that differentiates content that can be approved and not approved during the film certification process.
Supreme Court lawyer Khushbu Jain explained that the law has two primary concerns in any case pertaining to porn films. The first is if the content can be classified as 'obscene' and second, far more serious implication, where the judiciary must determine if human trafficking has taken place during the production of pornographic content. Explaining the process, Jain says, "There's a Cable Television Network Regulation Act, 1995, which prohibits the telecast of obscene content on television. Further, the Cinematograph Act requires the film to be examined before release. Similarly, obscenity pertaining to electronic records falls under the Information and Technology Act, which provides punishment for publishing or transmitting material containing sexually explicit acts, etc., in electronic form". As Jain explains, the IT Act is relevant to the production and distribution of porn content. She further adds, "The important issue is the definition of the terms 'obscene' and 'lascivious'. It is observed by various courts that obscenity does not confine within the limits of constitutional freedom of speech or press. Materials that are 'sex-related, having a tendency of 'exciting lustful' thoughts would fall under the ambit of obscene. Online portals directly publish pornographic content on the internet knowing that since there's no censor board, they can get away with anything".
What's a crime and what isn't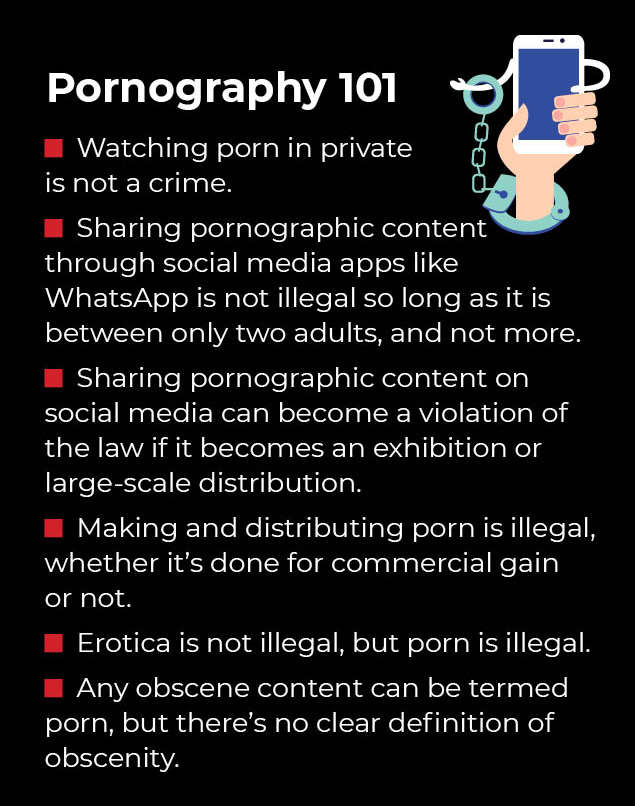 Senior lawyers from the country believe that so grey is the line within the world of pornography that even the Honourable Supreme Court hasn't been able to answer queries around it definitively. Lawyer Vandana Shah explains "If pornographic content is being watched in a private space, it is not illegal. If you are sharing it with a friend, who is of legal age, via a private message, it is not 'distribution'. By and large, the distribution of porn for monetary gain is a crime. You have to understand here that porn, unlike murder, theft, rape, or child pornography isn't black-and-white. There are a lot of factors involved to be considered before the court can come to a conclusion".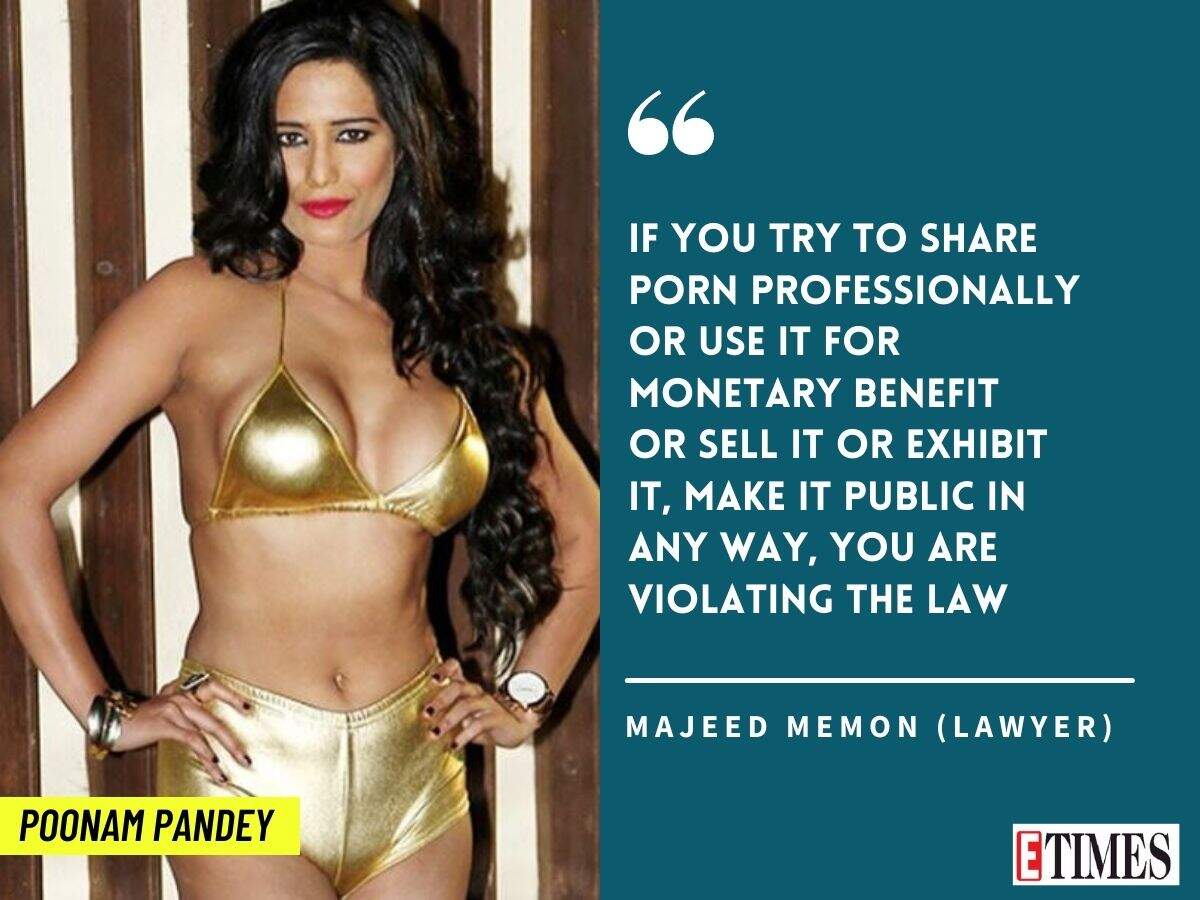 Another senior lawyer Majeed Memon adds, "If a pornographic clip has become accessible to you means somebody has given it to you. What applies to you will apply to that person as well, so sharing between two adult persons may not constitute a crime, but if you try to share it professionally or use it for monetary benefit or sell it or exhibit it, make it public in any way, you are violating the law".
Shedding light on the grey area of human exploitation in the porn film industry, Khushbu Jain explains, "In any case, if any of these qualifiers are present 'force, coercion, abduction, fraud, deception, abuse of power or vulnerability, or giving payments or benefits to a person in control' to exploit another person, it's a case of human trafficking". She explains that the law says human trafficking has occurred if pornography is produced and distributed against an individual's free will. So, if a model/actor hasn't given their consent to working in a pornographic film, then the makers will be liable to a case of human trafficking.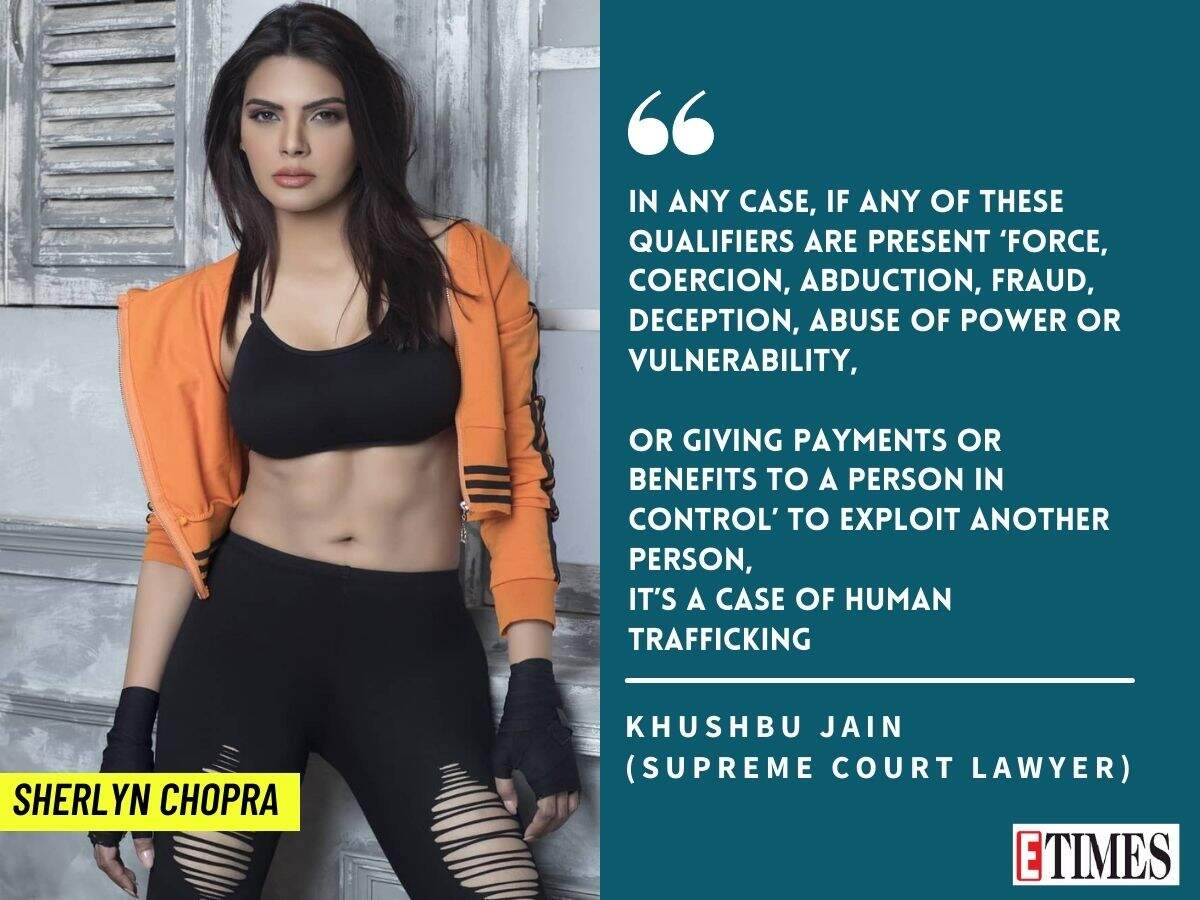 Differentiating between what's obscene and what's acceptable under erotica is trickier though. As Vandana explains, "Obscenity is determined on a case-to-case basis. 50 years ago, onscreen kissing was also considered to be obscene. The court takes into account the changing socio-cultural climate of the country to decide whether the content is obscene or not. Milind Soman and Madhu Sapre posing in the buff for an ad back in the '90s were considered obscene. Today, it won't be because we see such imagery all the time. Britney Spears posing topless with her nipples covered with stars is erotica, not porn".
Why pornography is illegal in India
Vandana further points out that had Raj produced the films in contention in a Scandinavian country, he would have been appreciated for generating employment. Having said that, she adds there are socio-legal implications due to which porn is classified as illegal by the law in India. "There were several instances when underage Indian girls were sold off to Arabs, who not only exploited them but then also filmed them and sold off the videos. The law is to prohibit crimes against women. Look, even in this pornography case, no one is talking about the men involved in the films–how much were they paid, did they give their consent? That's because whenever porn is discussed, it becomes about women. When 'Utsav' released back in 1984, Shekhar Suman, the actor of the film, was deemed to be 'lucky' to have acted in an erotic film with two women," she points out, adding that anything hardcore, where the sexual act is depicted, gets classified as porn, whereas the Kama Sutra, or Mandakini bathing under a waterfall in 'Ram Teri Ganga Maili' is erotica. "In fact, even if the women involved have signed a contract giving their consent to be filmed, it stands void ab initio because porn is illegal in India," she informs.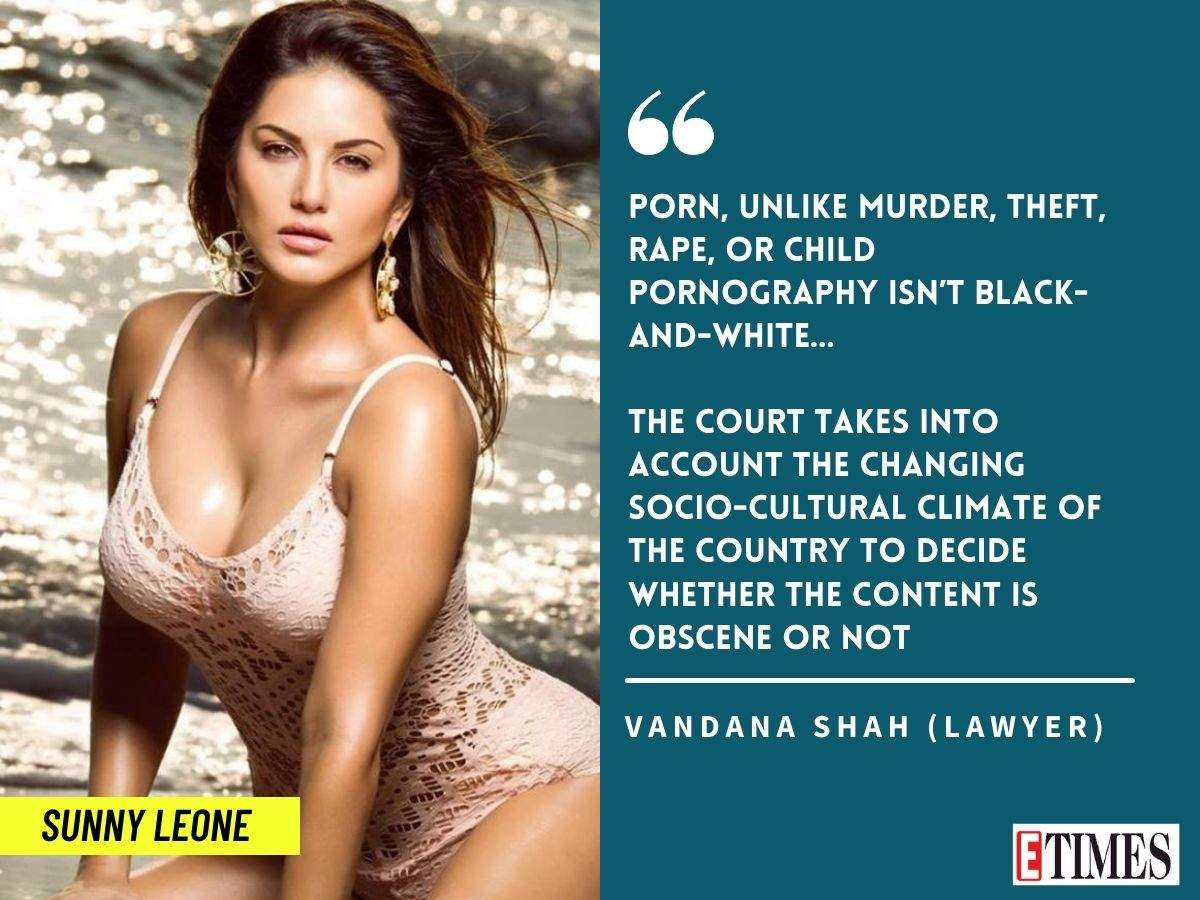 Vandana goes on to add that it is because of this that despite not facing jail time when he was accused in the spot-fixing scandal with regards to his Indian Premier League team, Raj has been remanded to judicial custody now. "Such a scandal had not shaken up the country for a very long time. The last time porn was discussed so much was when Sunny Leone entered the Bigg Boss house and there was a furore about a former porn star appearing on National TV. The Raj Kundra pornography case has opened up Pandora's box, and there are many grey areas that are now being defined".
How cops swing into action
The cops cracked down on the Raj Kundra case as early as February 2021, when they reportedly raided a bungalow in Madh Island and barged in on a shoot for an alleged porn film. They'd received tip-offs that a bungalow was being used to shoot porn films and previously a few victims had also filed complaints that they'd been coerced to shoot erotic and pornographic content. After the raid in February, actress Gehana Vasisth was arrested along with filmmaker Tanvir Hashmi and actress Rowa Khan. Such raids are a common occurrence in the murky world of pornography rackets. Talking about the policing process, retired ACP Vasant Tajane says, "There are two ways of tracking these cases. One is manually and the other one is technical. But we always work on source tip-offs, there are times we get direct information and at times we have to wait and develop the information received by us."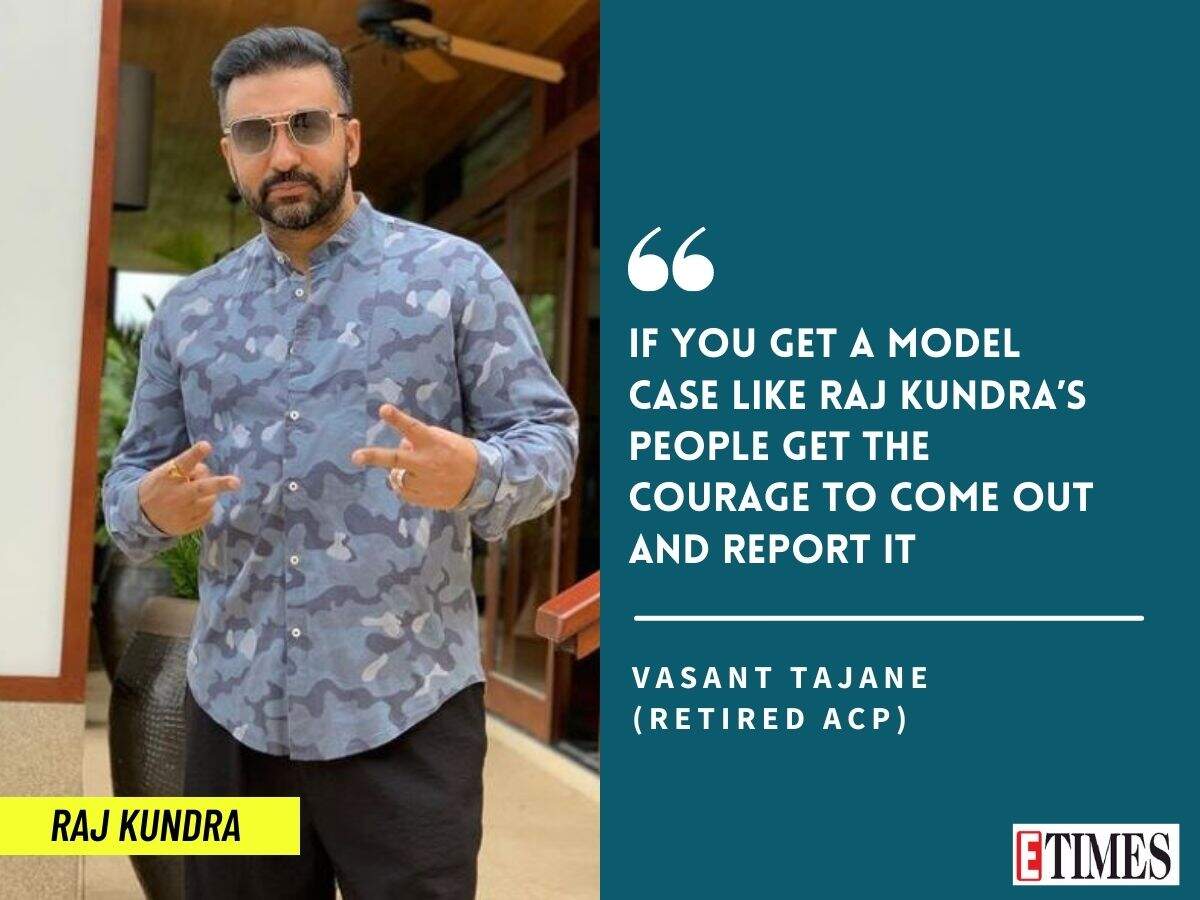 He also reveals that the process of obtaining such tip-offs is always secretive. He says, "The police definitely need a lead. It can be in the form of information or technical surveillance. With technical surveillance, a lot of specific information is disclosed like the location, the person, and the time of the activity. If the suspect's identity is disclosed we shadow watch the person and their secret activities are tracked. These people indulge in advertising on various platforms and that can become our source, too. They look for targets, people who are called on the pretext of giving a film. We keep a watch on such activities before taking action on them. While the data on such cases is not freely available, I can confirm that the reporting of such cases has gone up. If you get a model case like Raj Kundra's people, muster the courage to come out and report it."
An erotica filmmaker explains the modus operandi
Director M Chauhan (name changed on request), who has directed erotic content for an online platform and a few other mobile apps, tells us the way he shoots such films. Chauhan says, "It all starts with the casting director who shares the resumes of girls with clearcut mentions of the extent to which they are ready to expose and indulge in other intimate scenes for the film. The list is shared with the channel which finalises the cast and the fee is fixed. Most of the girls who work in these movies are non-members of the film industry and often outsiders from places like Kolkata, Rajasthan, and Uttar Pradesh. Of course, auditions are taken and then the fee is fixed, which could range between Rs 15000 per day to Rs 50000 a day. But the rule that we have is that private parts should not be seen on screen and they're often covered by a silicon jacket. Or, the girls have to use their hands to cover their private parts. On my set, we make sure that no one misbehaves with the actress, and also when we shoot the intimate scenes, only the cameraman, director, and the actor are present on set. The lightmen and other technicians are sent out".
Chauhan also reveals that producing porn films is not a lucrative business especially for those who shoot them. He says, "They book hotels in places like Lonavala and recently have taken advantage of lockdown and travel restrictions and cracked cheap deals. And these porn films only needed a boy and a girl and they are not really story-driven. Most of these filmmakers take orders of five to six films to make a profitable deal for them. But they don't really earn huge margins as the budgets allotted are minuscule and one needs to focus on quantity to earn profits. The budgets are between Rs 2.5 lakh to Rs 5 lakh for a film".
Gehana Vasisht, who has been one of the accused in the Raj Kundra case also shared details of how the content is made by apps like HotShots. She says, "Most of these films are of 30-minute duration and made at a budget of around Rs 3 lakh. The script is given to Umesh Kamat (an employee of Kundra's firm) of the company, who then approves it and then an actor is chosen who has good Instagram followers. Even after the coordinator has finalised the actor for the role, Umesh Kamat speaks to them and the payment details are finalised. The film is shot like any regular film with songs in it. They use a good cinema camera like Dragon (a popular cinematic camera from the brand RED), too".
The business of exhibition
According to data released by the popular adult site, Pornhub in 2018, India ranked third in the consumption of porn content in the world. From the section of Indian viewers, about 29 to 30 per cent were women and 90 per cent of the audience had Android mobile phones.
There was a time when pornographic content was played in movie theatres, cleverly inserted between a feature film and played during the interval. This unique practice went out of fashion with the advent of digital technology in the exhibition business. Senior trade expert Atul Mohan revealed that certain filmmakers would shoot hardcore porn content and deviously insert it in the reels at theatres. He says, "It used to be called BIT (sex reels) which was hugely popular amongst distributors and exhibitors of smaller towns because it drew huge business for the film." He goes on to explain, "The 10 or 15-minute clip was patched either before or after the interval so that the audience stayed in cinemas and had repeat viewing value as well''. But, the business suffered a setback once UFO Moviez entered the film industry and the BITs stopped completely. Mohan says, "But there were filmmakers who still found a way to add porn content in their films. One of them edited out the clip that showed the censor certificate and managed to insert those scenes but, UFO found out and a police complaint was filed against him".
The conclusion
A senior filmmaker, on condition of anonymity, explains the entire problem of deeming what's porn and what's not. Using a strong metaphor he says, "If there was consent – for example, if you go to a sex worker and even if she is absolutely willing to pose in front of the camera, get photographed in the act of lovemaking or sexual intimacy, you still can't use that to make money and sell if the law of land prohibits it". He adds that the interpretation of what is pornographic and what is erotica is purely subjective. "Cultural sensitivities and law of the land will determine whether particular content is pornographic or erotic. But the dynamics of societies change, evolve, and grow. They absorb the references of global cultures. On Netflix, you will find content which you couldn't imagine being streamed into your home a few years ago. They fall into the category of what is termed perhaps by Indian standards, as pornographic. Yet, these are very difficult times because the old is not fully dead and the new isn't fully formed," he observes.
As we said before, what's porn and what's not is a grey area, whether you look at it from the legal or social perspective. But the inconvenient truth is, the process becomes illegal only when someone gets caught.
Syndicated from ETimes, not edited by Sirf News