A Pakistan International Airlines (PIA) carrying 90 passengers and eight crew members crashed in a residential area near the Karachi Airport today. The fate of the 98 passengers on board is not yet known.
Expressing shock over the incident, Pakistan Prime Minister Imran Khan said rescue and relief teams were on the ground and an immediate inquiry would be instituted into the incident. He offered his condolences to the families of the dead.
PIA spokesperson Abdullah Hafeez said that flight PK 8303 from Lahore was about to land in Karachi when it crashed at the Jinnah Garden area.
Also read: ChatMe transfers your data to Pakistan, Cerberus hacks your bank details
Flight PK 8303 of the PIA had taken off from Lahore and was due to land at 2:30 PM local time in Karachi but went missing from the radar, the PIA spokesman said.
The pilot of the Airbus A320 airliner had made a mayday call, saying he was experiencing technical problems, Khan said.
Also read: पाकिस्तान ने पीओके पर पहली बार कबूला सच, माना कश्मीर को भारत का हिस्सा
"He had been told both landing strips were available for his use but he preferred to use the go-around landing route, we are looking into the technical issue. Our prayers for the lives that have been lost," the PIA spokesman said. An emergency response protocol has been activated, he said.
Footages shared on social media show smoke billowing from the site of the crash. The PIA authority has pressed into service ambulances and rescue officials to help the injured and those stuck under debris, as several houses were damaged in the area where the aircraft crashed.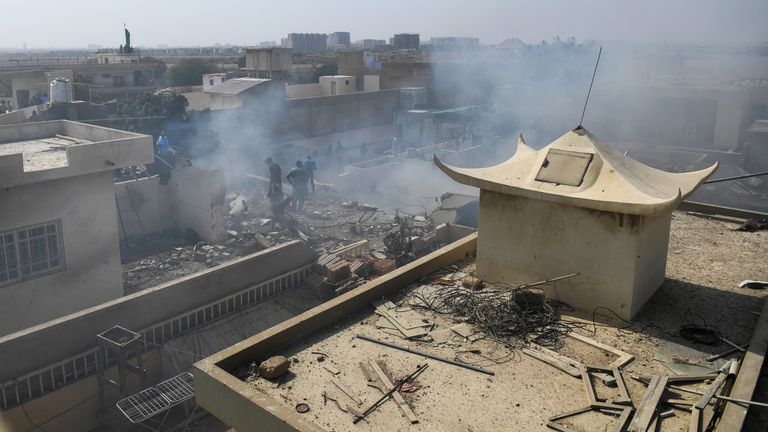 The Pakistan Army's media wing Inter-Services Public Relations (ISPR) said that Army Quick Reaction Force and Sindh Pakistan Rangers had reached the spot for carrying out rescue and relief operations alongside civil administration.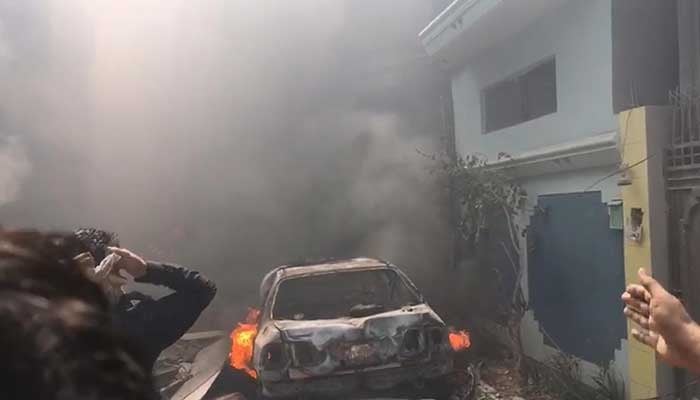 Minister of Health and Population Welfare has declared an emergency in all major hospitals of Karachi after the incident, Meeran Yousuf, the media coordinator to the Sindh health minister, said.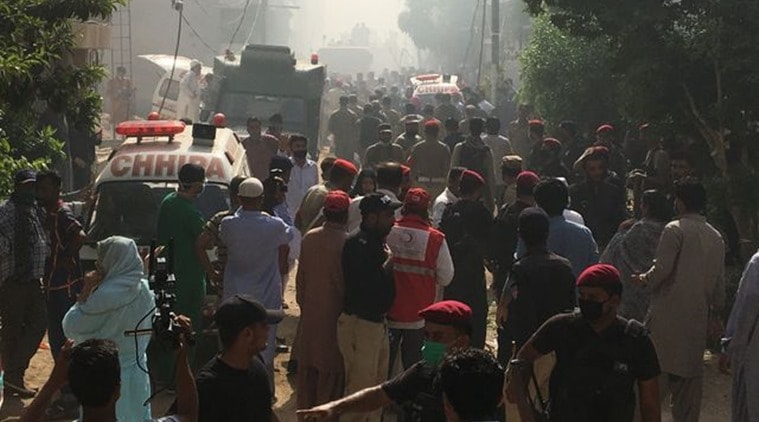 Pakistan's civil aviation authority allowed limited domestic air travel to resume Saturday after a two-month suspension imposed as part of efforts to contain the spread of the coronavirus.
International flights are not expected to resume until 1 June. Pakistan started a phased reopening of its nationwide COVID-19 lockdown on 9 May.