Recently in Karnataka, a group of Muslims urinated inside a temple and dropped condoms inside the hundi of Mangaluru's local deity Swami Koragajja, believed by local Hindus as an avatar of Lord Shiva.
After the grotesque act aimed at demeaning Hindu beliefs and insulting the community, the group of Muslims repeated the act in several other temples of the city.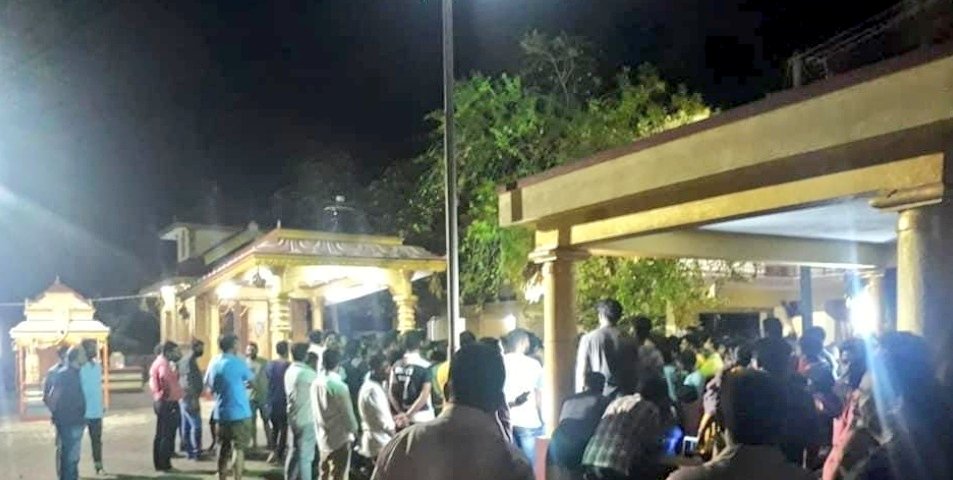 Following the hate crime, Hindus lodged a police complaint against the group of Muslims.
The police, however, could not track the culprits. Devotees of Koragajja told reporters that, exasperated by the police's inefficiency, they prayed for divine intervention. They said they prayed to Lord Koragajja to locate band of Muslims and punish them.
The sequence of events took a dramatic turn thereafter, said some devotees. "For the past three or four days, two Muslims have been visiting the temple all over again and bothering the preist," a devotee said but added, "They said they needed to seek forgiveness."
The priest initially thought this was a frivolous act by the duo. But they narrated the incident that had left them mortally scared.
They said their ringleader Nawaz, who had put condoms in hundi, had lost his mind. They said he vomited blood and started suffering from dysentery. "Finally, he died, banging his head on a wall in his house. While breathing his last, he even said, 'Koragajja is angry with us'," one of the Muslims said.
Others in the gang, namely Adbul Rahim and Abdul Towfeeq have reported sick too. They report the same symptoms (vomiting blood) as Nawaz showed before going crazy.
Rahim and Towfeeq reached the Koragajja temple soon to seek forgiveness too. The devotees said they saw the Muslims confess to their misdeeds at the temple. "They are begging for mercy," a devotee said.
The police have finally taken the suspects into custody where, again, Rahim and Towfeeq confessed.
Talking to reporters, Commissioner of Police N Shashi Kumar said that this was a mysterious case and that his force is looking for evidence to corroborate what the devotees say and the arrested Muslims confess.
Journalist and Twitter user Chiru Bhat reported the above on his timeline.