Barely three days following the Director-Generals of Military Operations (DGMOs) of India and Pakistan announced the implementation of the 2003 ceasefire, Prime Minister Imran Khan has once again raked up the Kashmir issue.
After the painstaking backstage diplomacy by NSA Ajit Doval — besides some pressure from the new US President Joe Biden, say sceptics — that is believed to have led to the apparently temporary truce, Imran Khan tweeted today, "I welcome restoration of the ceasefire along with the Line of Control (LoC). The onus of creating an enabling environment for further progress rests with India. India must take necessary steps to meet the long-standing demand and right of the Kashmiri people to self-determination acc to UNSC resolutions."
"We also demonstrated to the world Pakistan's responsible behaviour in the face of India's irresponsible military brinkmanship, by returning the captured Indian pilot. We have always stood for peace & remain ready to move forward to resolve all outstanding issues through dialogue," he said further in another tweet.
Imran Khan seems to be working in tandem with his party Tehreek-e-Insaf Pakistan that, at the other end, is losing no opportunity to foment trouble in India by commenting even on its domestic affair like the dying agitation by farmers from two states out of 28 states and eight union territories.
While the US, the UN and Hurriyat have all welcomed the reinforcement of the 2003 ceasefire between India and Pakistan, New Delhi said that it wanted normal neighbourly relations with Pakistan but its position on key issues remained unchanged.
The raking up of the Kashmir issue by Imran Khan is likely not to go down well with India, as New Delhi has maintained that it is a bilateral issue and that it is ready to hold a dialogue only when Pakistan stops sponsoring terrorism.
The Ministry of External Affairs (MEA) has not responded to Imran Khan's recent assertion as of now. However, India had given what the MEA called a "robust response to Pakistan's malicious propaganda at the 46th Session of the Human Rights Council" on 24 February.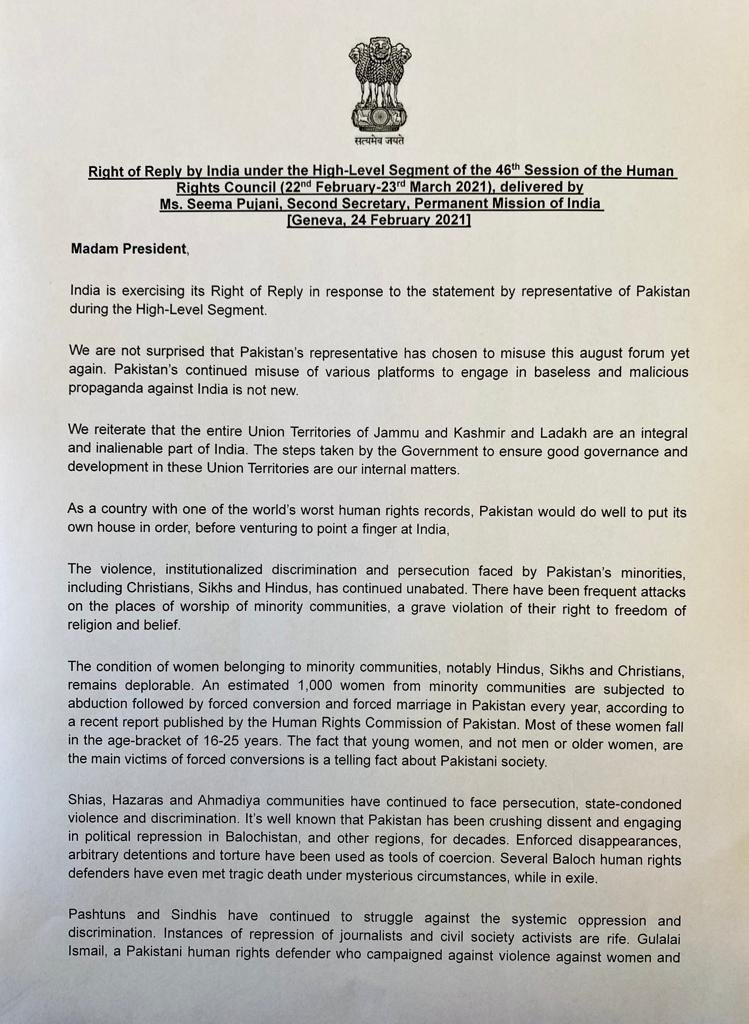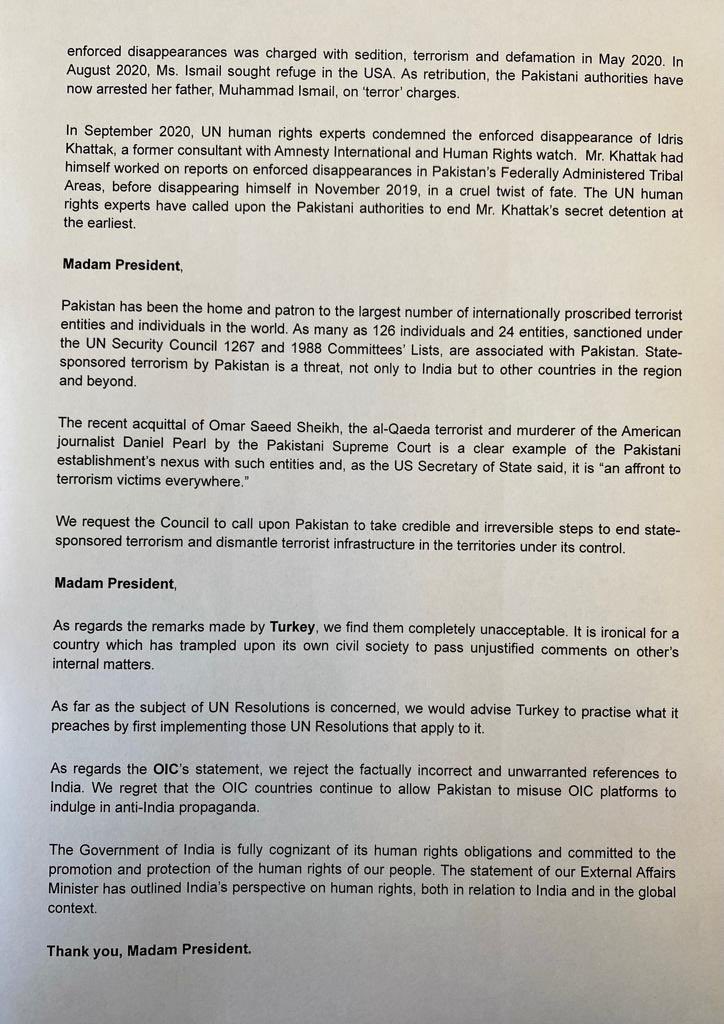 Meanwhile, G Parthasarathy, former high commissioner of India to Pakistan, Australia and Cyprus, and Ambassador of India to Myanmar, spoke to a private television news channel to say, "We'll have to see what position Pakistan is in at the present moment. It is bankrupt, cannot repay its debts even to Saudi Arabia. It borrows from Chinese commercial banks to repay the Saudis. So, at this point in time, the best step for us is to adopt a low-key posture, while we assess Pakistan's intentions."
Nostalgic about his era, Parthasarathy believes, contrary to Khan, that the onus is on Pakistan to restore normalcy in the bilateral relations, following the path of the Pervez Musharraf regime during the Atal Bihari Vajpayee years.