In a horrific incident, some people killed a pregnant elephant by feeding her a pineapple stuffed with crackers in Kerala's Malappuram. An FIR has been lodged against unidentified people under the relevant sections of the Wild Life Protection Act (WPA), confirmed a forest range officer at Mannarkkad.
The incident took place on 27 May while the elephant was standing in water. "It (the pregnant elephant) died standing in river Velliyar after it suffered an injury in its lower jaw," said Wildlife Officer, Silent Valley National Park.
Mohan Krishnan, Section Forest Officer, Nilambur, shared this incident of human barbarism on social media.
The pregnant elephant had wandered into the village area in search of food. There some locals fed her a pineapple in which they had hidden firecrackers — a common tactic to drive away wild boars.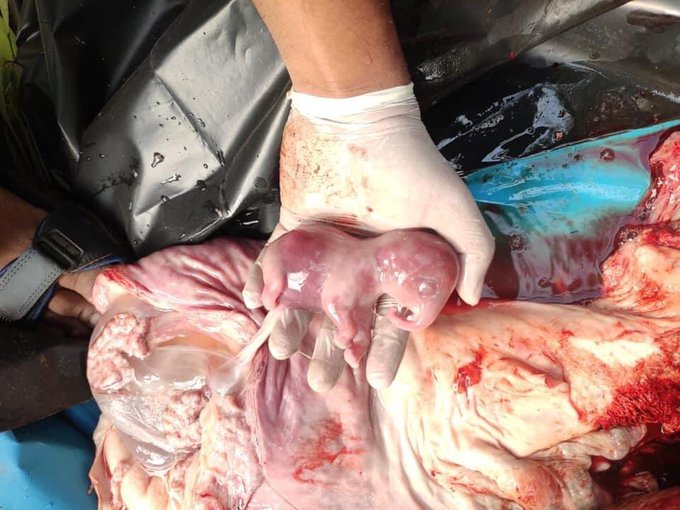 As the elephant ate the fruit, the firecracker burst in her mouth, causing her immeasurable pain.
Also read: केरल: पति पर पत्नी को सांप से डसवाकर मारने का आरोप
"She came out to the village in search of food. She did not know about the selfish human beings that she was about to witness. She must have thought, they would spare her as she was carrying two lives. She believed everyone. When the pineapple that she ate burst, she must have been in shock not thinking about herself, but the child she was about to give birth to in 18 or 20 months," the forest officer wrote in his post.
Due to her mouth injury, the pregnant elephant roamed around hungry but unable to eat anything. But even in deep agony, the gentle soul did not hurt a single villager or damage a house.
To alleviate her pain, the pregnant elephant went to the Velliyar river, hoping the waters might soothe her. "First, we observed this animal on 23 May when we were informed by locals that an elephant has been roaming around in the private area of the forest. When one of our staff members went to saw the elephant, it was observed that the wound in the lower jaw area was exposed. Later, for at least 24 hours the animal was trying to look for water and on 24 May we received information that the animal has come into river Velliyar," said Wildlife Officer, Silent Valley National Park said.
Forest officer Krishnan, who was part of the rescue team, said, "When I saw her, she was standing in the river, with her mouth and trunk submerged in water. She must have stood in the water to avoid any insects feeding on her wounds."
It is, however, possible that the elephant died of the toxicity of the gunpowder.
Also read: Dalits, feeling cheated by Christianity, returning to Hinduism in Kerala
Assistant forest veterinary Officer in Thrissur Dr David Abraham said he accidentally discovered that the elephant was pregnant during autopsy. "The foetus was just a month old. When we first saw the elephant, we realised that it will not survive given its injuries and week-long ordeal. Normally, injured elephants will move to water sources and we found the carcass in the river," he said.
Another department official, who was part of the autopsy, said, "Women officials were also present for the procedure and they wept when we found the foetus inside the elephant. It was a sad moment for the entire team. I think this is the first such instance where a pregnant wild elephant was killed using explosives in such a cruel manner."