Several NGOs are seeing in the farmers' agitation an opportunity to promote their otherwise obscure outfits. They are joining farmer unions near the Shahjahanpur toll that leads to the Delhi-Jaipur route. Foreign-funded (click on the link for evidence) social workers such as Medha Patkar and Swaraj India national president Yogendra Yadav have led their respective followers to join the agitating farmers in Delhi.
The Rajasthan chapter of the farmers' movement may have begun with no ado on the first day, but it is gathering momentum now, thanks to the support from activists who do not have even remote connections with farming, for instance, the communists in the following march: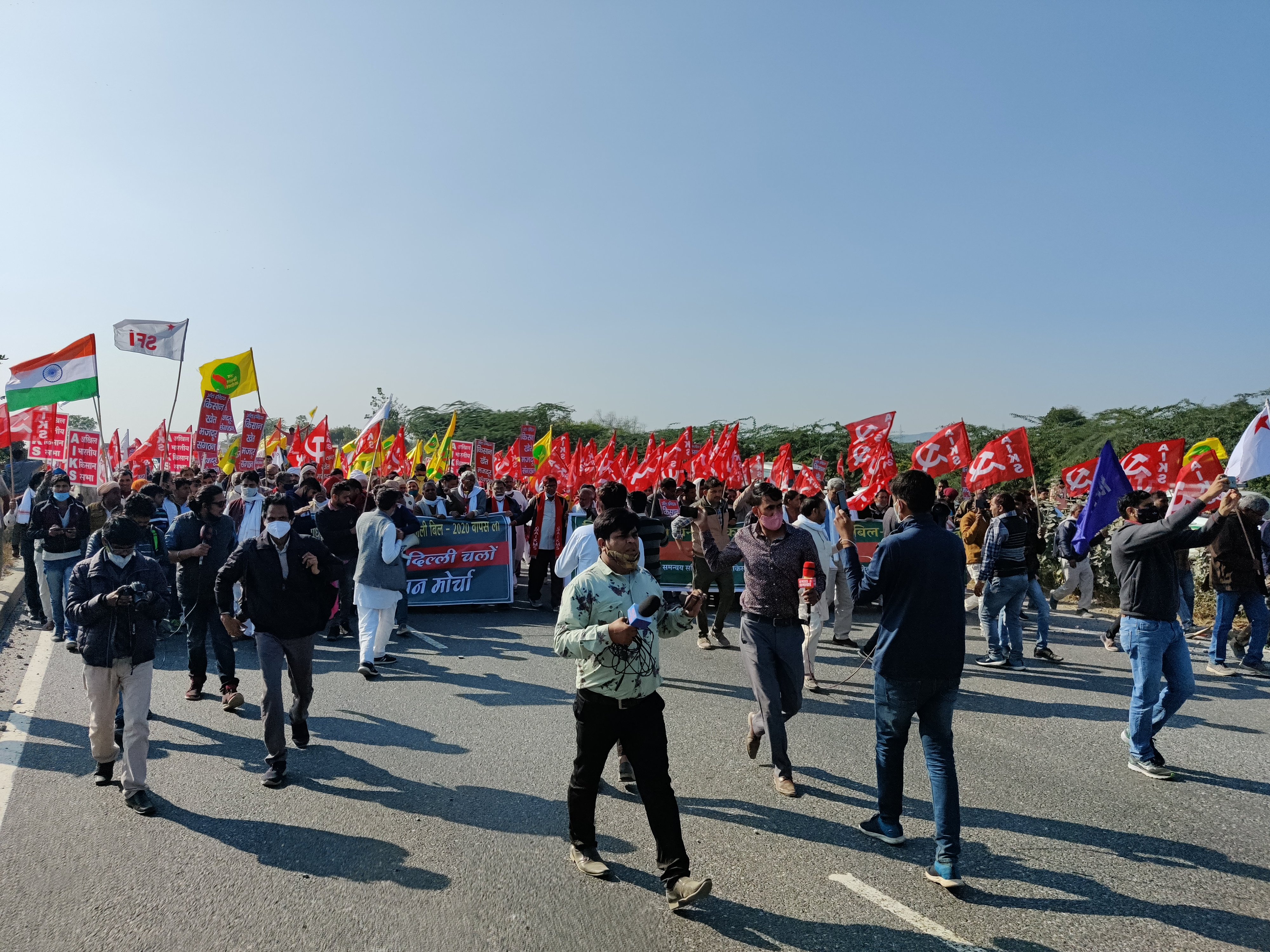 Today, they blocked the Jaipur-Delhi highway. They blocked the highway connecting Rajasthan and Haryana at Shahjahanpur. The farmer-activists have caused a miles' long traffic jam on the National Highway. Here is Yadav seeking pride in the exercise:
The sit-in demonstration by farmer-activists from Haryana and Rajasthan on the Shahjahanpur Road has led to a massive traffic bottleneck at this stretch. The police are diverting vehicles in Behror.
The Delhi-Jaipur highway, that had been partially closed for 3 h, was opened after farmers started a tractor march from Shahjahanpur on the Rajasthan-Haryana border. The protests of farmers against the agricultural reform laws have been going on for the past 18 days.
The highway was opened after removing the blockade of farmers from the Delhi-Noida border in Delhi's Chilla.
Meanwhile, thousands of Delhi-bound farmers reached the Rewari border in Haryana, where police intercepted them on both sides of the Delhi-Jaipur highway to prevent them from entering the state.
Farmers' organisations have planned a nationwide protest for Monday. Regarding the new agricultural laws, the farmers have said that this will reduce their income and it has been said that private companies will get more benefit in the purchase of produce.
The number of farmers participating in the demonstrations has been increasing by the hour since this morning.
The farmers' march from Rajasthan started in the morning in Shahjahanpur, about 120 km from Delhi. Yadav heads the 800–900-strong group while Patkar is seen flanking the procession.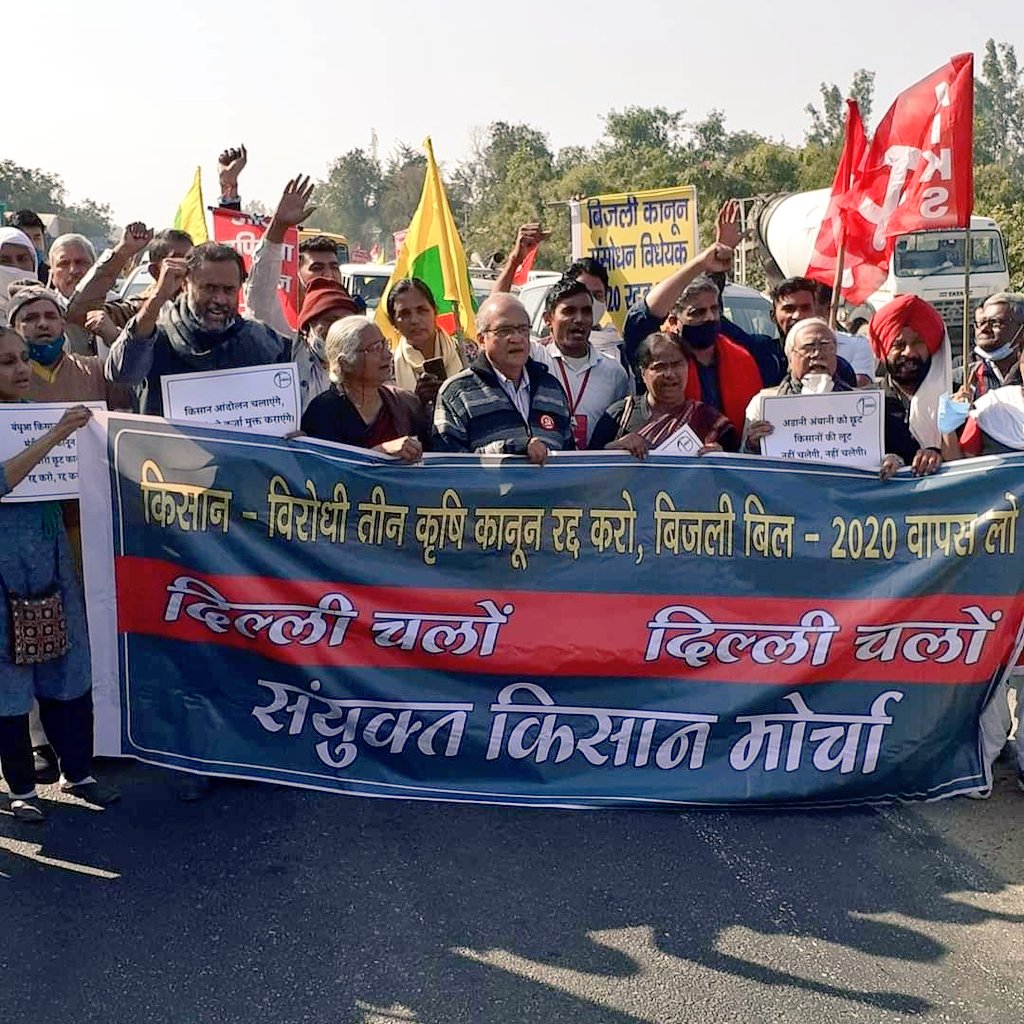 As the spot witnesses heavy police deployment, the situation appears tense, thanks to the stationary vehicles in the jam and the constantly increasing number of 'social workers' adding to the size of the crowd.